Bright Light Therapy for Premenstrual Dysphoric Disorder?
Is bright light therapy effective for treating the depression associated with premenstrual dysphoric disorder? Premenstrual dysphoric disorder or PMDD is generally regarded as a more sever form of premenstrual syndrome.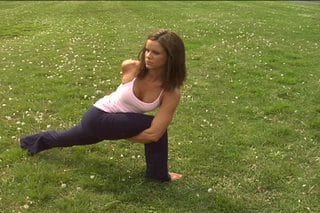 Light therapy consists of exposure to full-spectrum light for a prescribed amount of time. A recent meta-analysis of bright light therapy published in the American Journal of Obstetrics and Gynecology concluded that:
"the current evidence justifies neither enthusiastic dissemination nor confident rejection of this therapeutic modality (Krasnik et al, 2005)."
Essentially, this suggests that more research is required to study the potential benefit of this treatment for PMS. However, given the relative safety profile of bright light therapy, it could worth trying for women who suffer from PMS.
Reference:
Krasnik C, Montori VM, Guyatt GH, Heels-Ansdell D, Brusse JW; Medically Unexplained Syndromes Study Group. The effect of bright light therapy on depression associated with premenstrual dysphoric disorder. Am J Gynecol. 2005 Sep;193(3 Pt 1):658-61."