Looking for Lip Augmentation in Geelong? Or Russian lip technique or Julia Horne lip technique Edmonton? Book your free consultation today with expert cosmetic physician Dr. Jarret Morrow MD in Geelong. We provide cost-effective lip fillers and lip injections in the Geelong CBD.
Lips are often considered the focal point of the face. When you speak or smile they instantly draw someone's eyes onto them, but many people are not happy with the natural appearance of their lips. This leads many women to use makeup or procedures to try and alter the appearance of their lips. If you feel like your lips could look better, it's worth considering the option of lip augmentation. Continue reading to find out more information about getting lip injections in Geelong.
Lip injections are by far one of the best ways for you to achieve the lips you desire without extensive surgery. Lip fillers have received special attention in recent years as more celebrities and publications begin to recognize just how important the appearance of the lips is to the overall appearance of your face. What's great about lip fillers is that it's a simple, mostly painless procedure–and the results you'll experience can be subtle or if you want more dramatic!
With aging, our lips start to look thinner with more vertical lines. Lip fillers are an option to rejuvenate and improve the hydration of your lips. For those wanting soft natural lips to look younger, we strive to achieve natural results so no one else has to know. Book a free cosmetic lip injection consultation with Dr. Morrow in South Edmonton or continue reading to find out more.
The primary goal of a lip filler is to make your looks look softer yet fuller while retaining a natural shape and appearance. The end result is a pair of lips that's simply alluring and inviting with a hint of ethereal beauty. Ultimately, your injector, Dr. Morrow MD, will use a lip filler to help you achieve your own goals of what you think will look the best.
Several brands and formulas have been approved for use as lip fillers. All of them contain hyaluronic acid (HLA) but each brand's products have unique characteristics that make them more suitable for different applications. This variance impacts how dense the fillers are and, therefore, how long the results typically last.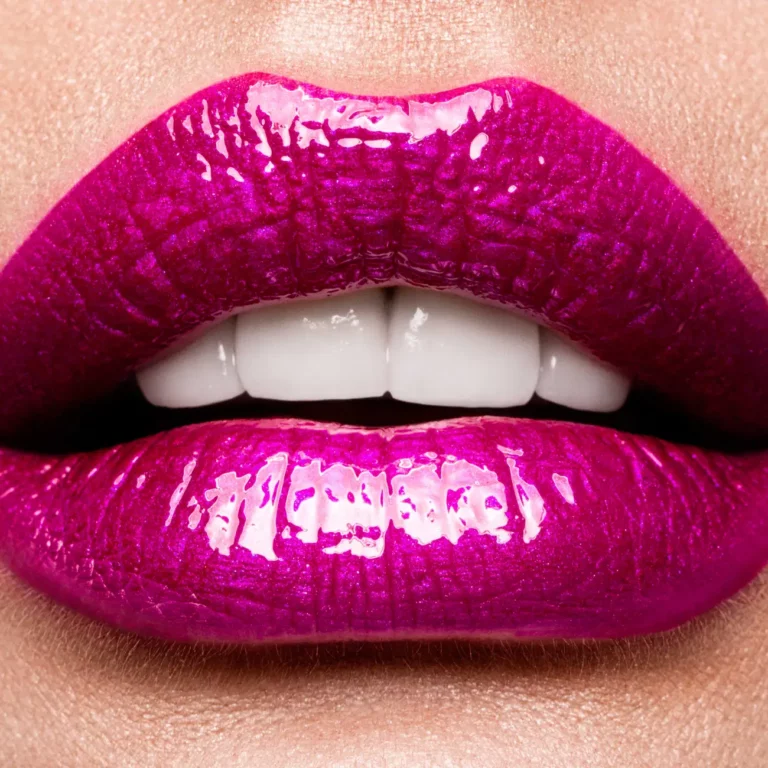 Restylane® Lip Fillers Geelong
Two popular lip fillers are Restylane Kysse® and Restylane Refyne®. Both add fullness and volume to the skin surrounding your lips, which make it especially popular for addressing wrinkles and folds around the mouth. For patients over 21, these two fillers work as lip enhancements that can pack in some serious volume. Both formulations have lidocaine added to reduce pain during the injection.
Compared to these two options, Restylane Silk has a slightly different formula behind it. With Restylane Silk, the HLA molecules are a little bit smaller for more subtle changes and enhancements to your lips. This leads to a more natural appearance is often preferred by people who just want small adjustments made.
Juvederm® Lip Fillers
Other options include Juvederm Ultra XC and Juvederm Volbella XC. Both of these options yield different results as Juvederm Ultras is more volumizing. Ultra XC gives extra fullness to your lip area, leading to soft and plump lips. On the other hand, Volbella XC is unique in that it helps define can be used to reduce the appearance of lipstick lines.
Likely, you have no idea which formula to choose right now, and that's okay because the best thing for you to do is call our office and schedule a consultation. Our team of professionals will be able to speak with you about your unique situation and your unique goals and help you decide which filler is right for you. In most cases, we use different hyaluronic acid fillers for different parts of your mouth in order to achieve beautiful and natural-looking results.
Lip Fillers Before & After – Actual clients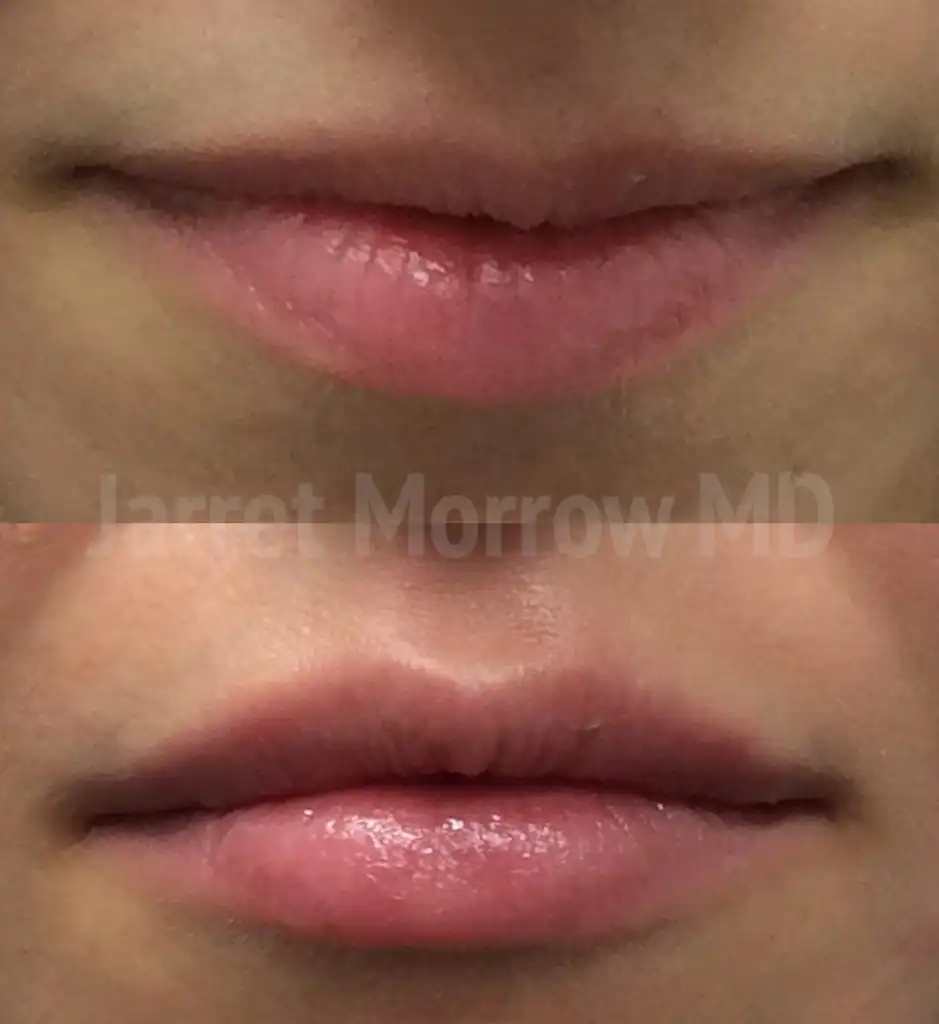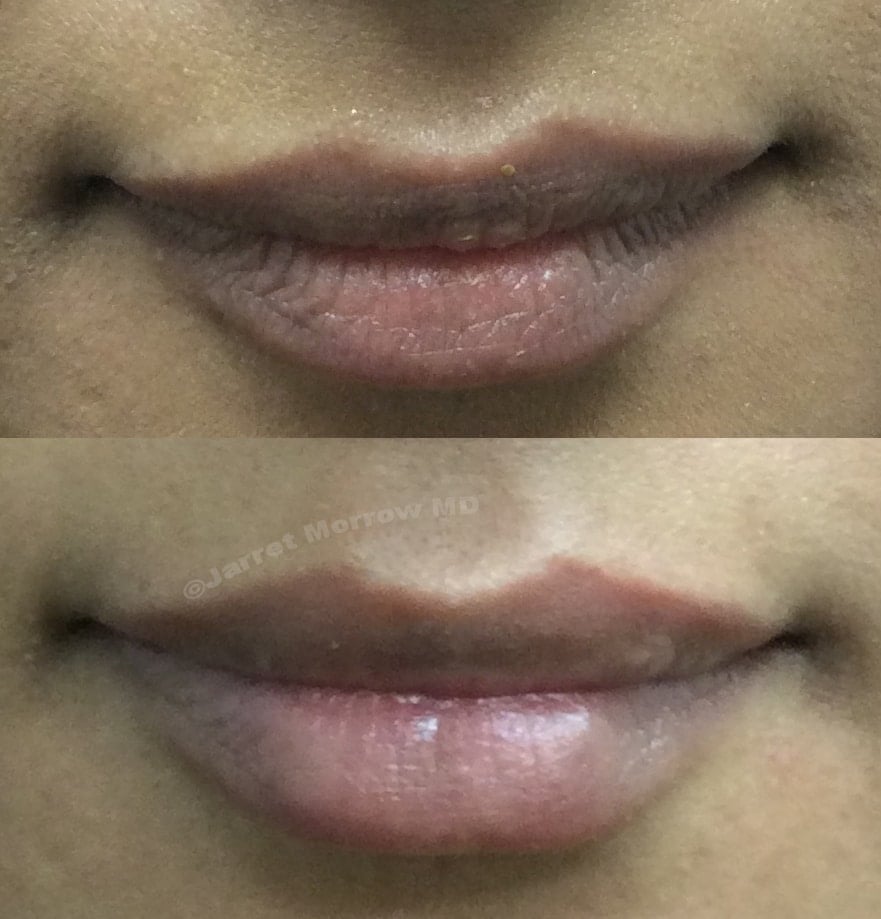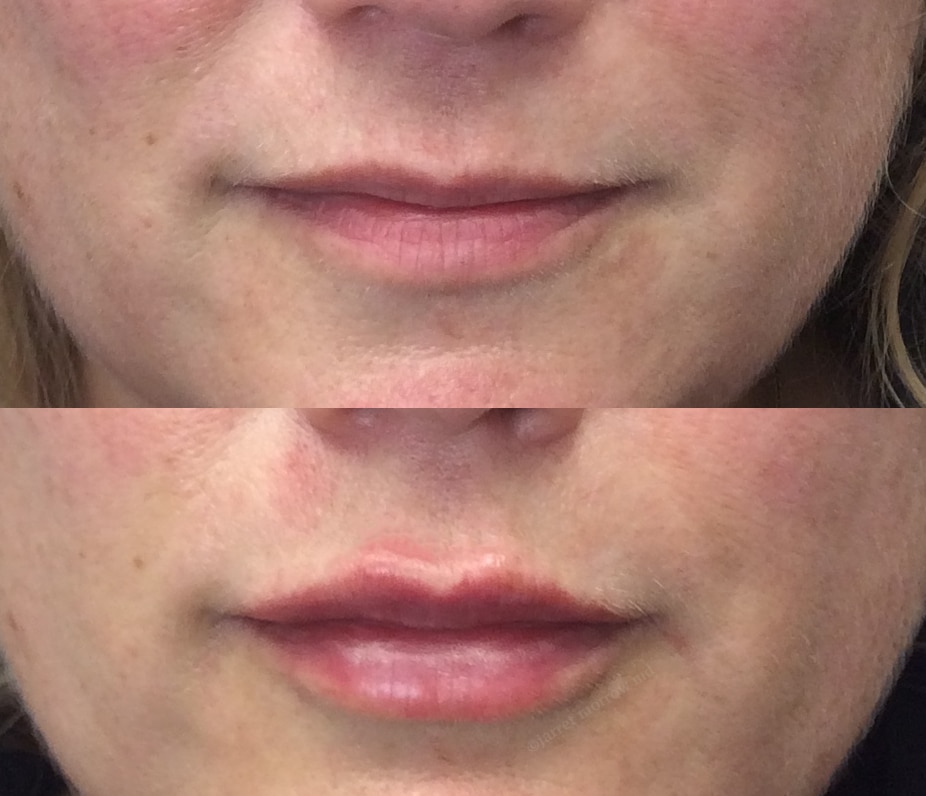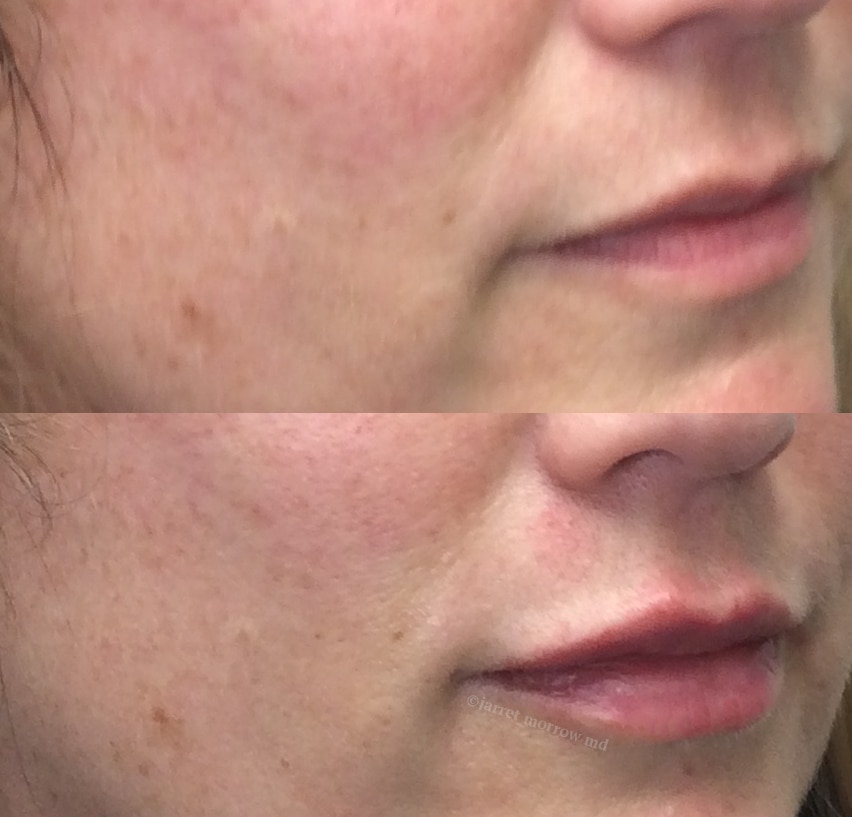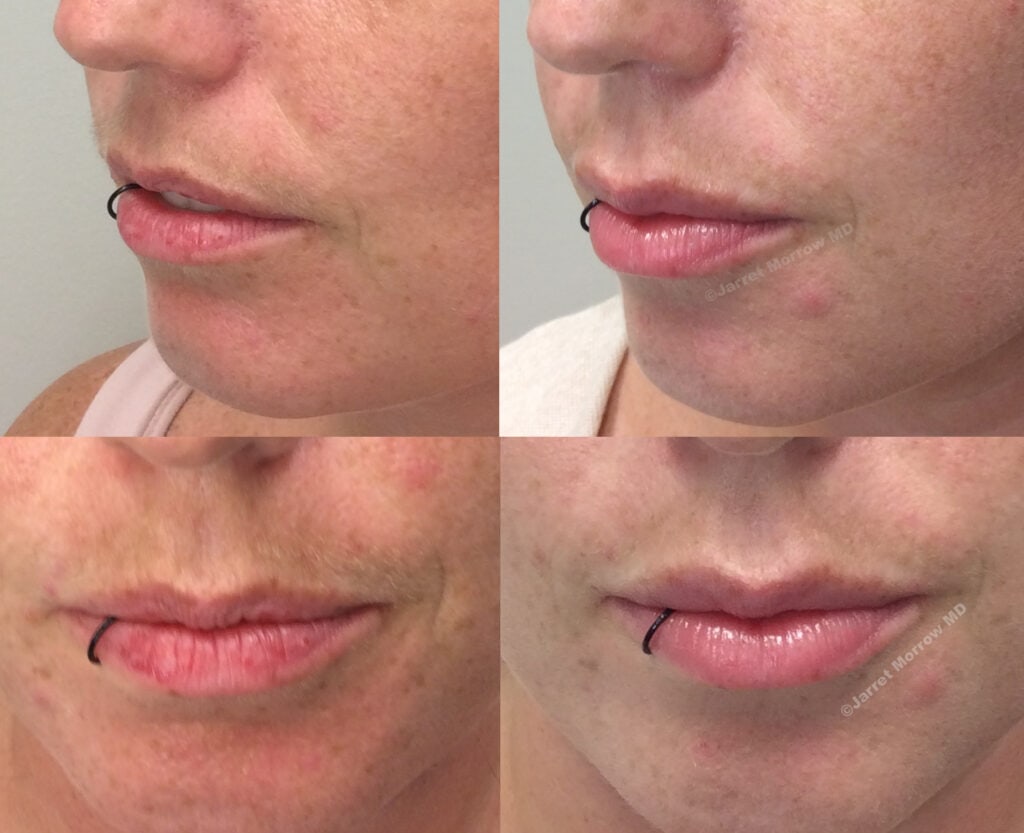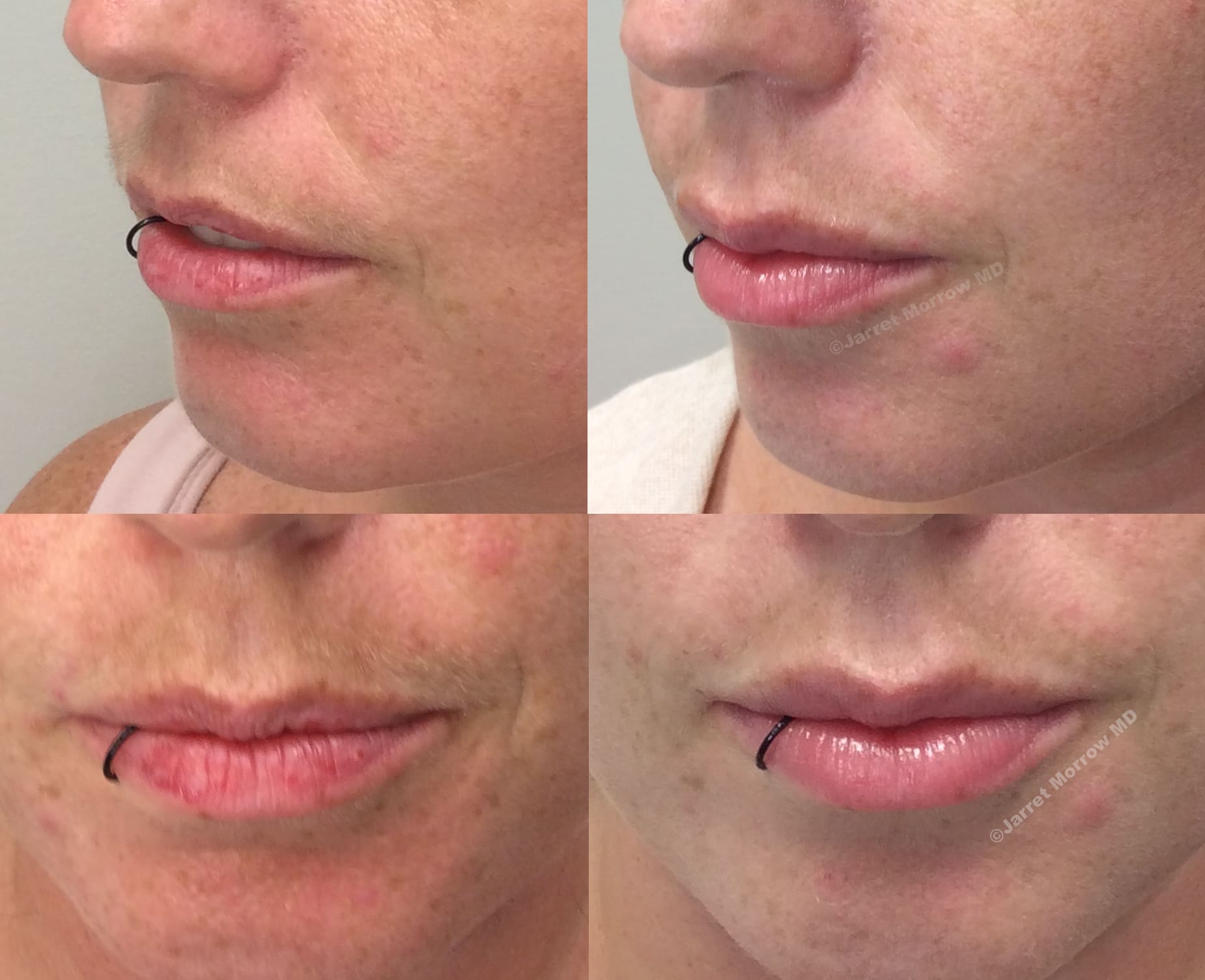 At Your Geelong Consultation
At your consultation, you'll be able to ask any questions you may have about your different options and about what look you can realistically expect to achieve with your lips. Take all the time you need in order to look at the pictures that the staff shows to you. If possible, bring in your own photos demonstrating what look you are after. This will help Dr. Morrow to determine what you are after and if it is realistically achievable.
If it turns out that your Dr. Morrow does not feel you can achieve the results you first pictured, they will discuss with you and give you a clearer idea of what may be achievable instead. This will help you both work together to come up with a lip augmentation plan that you'll ultimately be happy with.
Once you have scheduled your lip enhancement procedure, you'll find that preparing for it is really quite simple. Our clinic, in Grovedale, will let you know the exact requirements for your unique procedure at the time of your consultation. Typically, we'll ask you to show up to your appointment with a clean, makeup-free face.
How to Prepare for Your Visit
You should give provide us with a complete list of medications that you may be taking at the time of your treatment and they can advise you on any medications that may cause complications ahead of time. Avoid herbal supplements for 1 week prior and alcohol 2 days prior to your treatment.
More info on preparing for your procedure > Click Here
What to Expect at Your Procedure
The Procedure
Your lip enhancement procedure will typically take 20-30 minutes. 
Depending on preference, you can choose between having your lips injections done with a needle or a microcannula.
For comfort, we use a strong topical anesthetic to minimize discomfort from the procedure.
What to Expect?
After the procedure, there will some degree of swelling, most of which will resolve within the next 48 hrs, some of which may take a week to settle. 
You may have a minimal amount of discomfort and potentially some mild bruising is possible.
Aftercare
Benefits
Lip fillers are a popular choice to enhance lip shape, fullness and restore a youthful appearance of the lips.
How long the results will last will depend on the specific fillers used. Ask Dr. Morrow about what to expect following your lip augmentation session.
Why Choose US?
Dr. Morrow is a skilled cosmetic physician with 10 years of experience with cosmetic injectables. He's trained with several physicians at the forefront of cosmetic medicine.
How Much Does it Cost?
Our price for hyaluronic acid lip fillers is $650 per syringe. Clients typically get 1/2 to 1 syringe in the lip area.
If you are interested in getting softer, plumper lips in Edmonton, don't hesitate to reach out to our office today and schedule a consultation. Our friendly team of medical professionals would be more than happy to walk you through the process, talk about your goals and expectations, and help assemble a lip augmentation plan that best matches your needs.
Contact Us for a Free Lip Filler Consult
Dr. Jarret Morrow MD
The Cottage Medical Centre
Grovedale, VIC
03 5241 6129