If you're searching for a Botox clinic in south Edmonton, you probably have some questions and concerns. As a discerning customer, your first question should be whether or not you're looking in the right place. Your second question likely pertains to whether or not Botox is right for you.? If you are a good candidate, are you going to get overcharged or sold more than you need? Lastly, you're probably nervous or fearful of the results that you can expect or something not looking right.
Dr. Jarret Morrow MD is an expert cosmetic physician who has obtained advanced training in the use of Botox® and dermal fillers with several physicians at the forefront of cosmetic medicine. He strives to provide his clients with the best cosmetic outcomes possible while maintaining a natural look. He has been providing cosmetic injectables services for the past seven years in south Edmonton
Keeping reading to find out info on how much Botox costs and if it's right for you.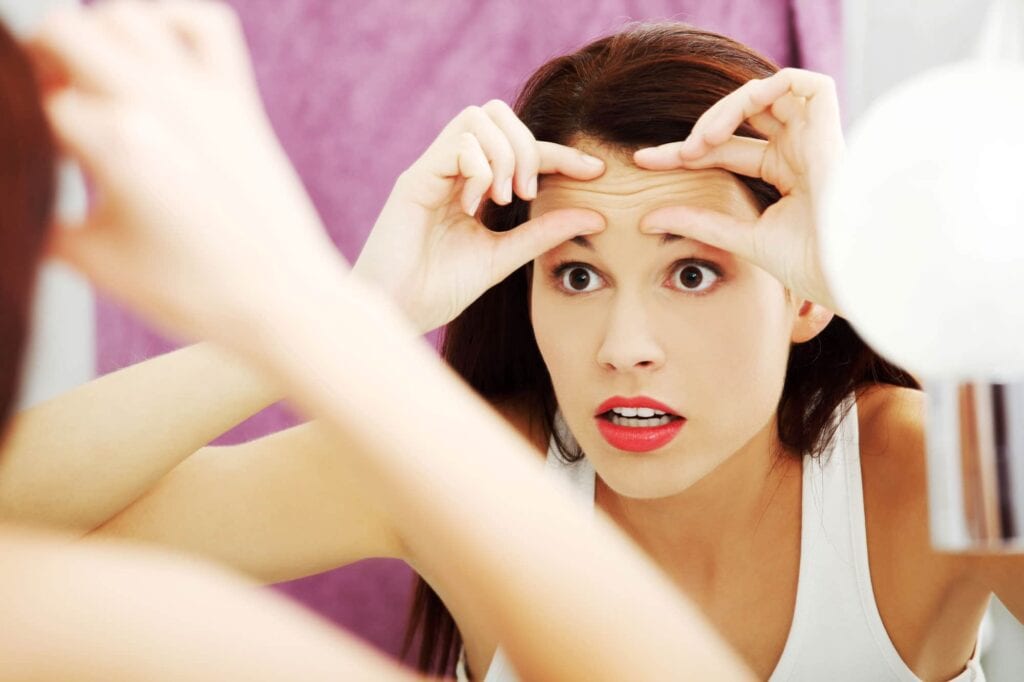 Where to Get the Best Botox in Edmonton?
For those looking to ease the appearance of their wrinkles, there is an increasing number of options for places providing Botox injections. Hair salons? Groupon? Doctor? Dentist? Dermatologist? Podiatrist? As a starting point, you want a provider who's properly trained and licensed to provide these treatments. Dr. Morrow started off by training with an Allergan-approved Botox trainer in Vancouver, Dr. Braun inn 2014. Since then he has attended numerous conferences on the most advanced techniques in cosmetic injectables and trained with several of the physicians at the forefront of cosmetic medicine. He is a member of American Mensa.
Cheapest Botox Injection Cost in Edmonton?
Yeah, but where's the cheapest Botox injection cost in Edmonton? When it comes to our faces, this isn't necessarily a question that we should be asking ourselves. The more important aspect of these questions is finding out where the best value is. If you get too little Botox to see results or Botox that's poorly injected, you'll be wasting more money than if you get it done properly. On the other end of the spectrum, if your injector sells you more units than you actually need, you'll also be throwing money away.
How much does Botox cost in Edmonton?
While Botox prices vary in different regions, the price our clinic charges $10 dollars per unit.
How Many Units Will I Need?
The number of units required depends on your gender. Men typically need larger doses than women, particularly for frown lines.
Which areas are you looking for treatment in? The more treatment areas involved will result in more units required.
How frozen do you want to be? If you want a soft, natural look then you will need fewer units than maybe your favorite actress at the Oscars.
Always book a consultation with an experienced physician to determine your particular needs.
Botox vs Dysport? Edmonton
Botox Edmonton Picture Before & After
Dysport Edmonton Before & After
*individual results may vary. Actual clients from Dr. Morrow in Edmonton.
Botox South Edmonton
Reviews
Or click the following link for reviews on Yelp:  link.
What to Expect?
At your initial consultation, Dr. Morrow will discuss a treatment plan that meets your needs while mindful of your budget. If you like, you can proceed with your injections at the initial consultation or book a follow-up appointment.
Here are some tips on preparing for your injection visit in Edmonton
How to Prepare for a Botox appointment: click here
The Procedure
Treatments typically take only 10 minutes or less. We offer ice to lessen the discomfort from the injections. Botox is injected into your facial muscles with a small 31 g insulin type needle.
There's no downtime, you can book your procedure for lunch and return to work in the afternoon.
Results
Botox® Cosmetic and Dysport® are two of the most common non-surgical procedures for facial rejuvenation.
Typically results are seen in 4-7 days. 
Aftercare 
You will want to refrain from rubbing towards your eyes for 24 hrs after your treatment. It's good to avoid any vigorous exercise on the day of your treatment.
For more aftercare tips click here (patient instructions)
Frequently Asked Questions about Botox?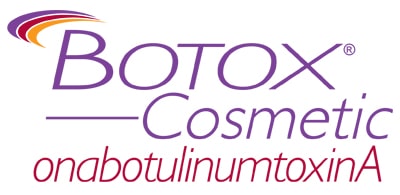 What are the side effects of Botox®?
The most common potential side effect of Botox injections is bruising in the treatment area. The crow's feet tend to be the area of greatest risk for this concern. If you bruise easily, let your doctor know so they can take steps to reduce your risk. Some clients can experience mild post-injection headaches as well.
The "dreaded" potential side effect is for an eyelid droop that can last for 2-4 weeks though it is quite uncommon with a trained and qualified injector. More commonly, clients who have too much Botox injected into their forehead (frontalis muscle) can experience a forehead droop (ptosis) and hooding of the eyebrows. Other common side effects include the potential of a mild amount of asymmetry which can easily be corrected at a follow-up visit generally 2 weeks after your treatment.
In contrast, "Spocking" of the eyebrows can occur from injections into the forehead or during treatments of the frown lines if Botox is injected into the frontalis muscle. Fortunately, Spocking of the eyebrows can easily be corrected with a touch-up. Some clients may experience a worsening of under-eye bags with treatment for their crow's feet. Ensure you always see a licensed, qualified, experienced cosmetic physician.
How long does Botox® last?
If you spend any time looking on the Internet, the answer to these questions that you will typically find is the old "3-6 months." Most people when they read this fixate on the six months and set that as their expectation. In reality, there are a number of factors that determine how long Botox actually does last.
The first and most important part of answering this question is to define what you actually mean. In reality, there are two simple endpoints that we can discuss here. One, how long will the movement of my treatment area be suppressed? Two, how long will my wrinkles look diminished? Once Botox starts to wear off, movement in the treatment area will start to return to normal. Subsequent to the return of movement in the treatment areas, the wrinkles will come back. In general, younger clients can expect the return of the wrinkles to take much longer than older clients. If your wrinkles were scarred in prior to your treatment, they can return quite quickly in many cases. With regular treatments every three to four months, even scarred in wrinkles will often improve in appearance.
Treatments with more units generally last longer.
Treatments for younger clients typically also last longer.
Some areas of the face wear off quicker (crow's feet, forehead lines) while others can persist longer (frown lines, lipstick lines).
When was Botox® approved in Canada?
2001. Health Canada approved Botox cosmetic as a treatment for frown lines.
2005. Approved by Health Canada for the cosmetic treatment of horizontal forehead lines
Who should not get Botox?
If you're pregnant or breastfeeding.
If you have an allergy to Botox or any of its ingredients or any botulinum toxin product (Xeomin®, Dysport®, or Myobloc®).
If you are under the age of 18.
If you have a neurological disorder (Myasthenia Gravis, Lambert-Eaton syndrome) more info here (link)
What is a unit of Botox?
Botox is a small peptide neurotoxin molecule, botulinum toxin type A. One unit of Botox is the equivalent median dose (LD50) required to kill a 20 g female Swiss-Webster mice by intraperitoneal injection.
What are alternatives to Botox®?
Dysport® (abobotulinumtoxinA) / Xeomin® (incobotulinumtoxinA)
Dermal fillers – Restylane, Juvederm, and Revanesse.
Semi-permanent fillers – Sculptra and Radiesse
Plastic Surgery
Living with your wrinkles
More Before and After Photos: click here
Contact US for a Free Botox Consult
Dr. Jarret Morrow MD
Serene Radiance Rutherford
Edmonton, AB
780-705-2285