Botox ® Dysport ® or Brotox in Edmonton?
Cosmetic procedures including Botox ®, Dysport ®, and injectable fillers are increasingly becoming popular for men in Edmonton.  Yes, men get Botox too.  It is becoming so commonplace that there is even a name for it-Brotox. When I first started offering nonsurgical cosmetic producers at my clinic in Edmonton, nearly all of my clients were women.  Now, I would estimate that it is much closer to 1/4 men.  Why?  Men also like to look younger.
As we get older, our faces start to show the signs of aging in the upper face including wrinkles in the frown lines (The 11's), forehead, and crow's feet around our eyes.  Part of this facial aging can be accelerated by things such as smoking cigarettes, poor dental hygiene, allergens, toxins, or excessive sun exposure (facial aging).  What's more, is that our faces also show the signs of aging as we lose bone and volume in our mid-face. This contributes to the deepening of lines around the mouth (Nasolabial). 
Book an appointment today with an expert cosmetic physician, Dr. Jarret Morrow, in South Edmonton or continue reading to find out more information about treatment options for me.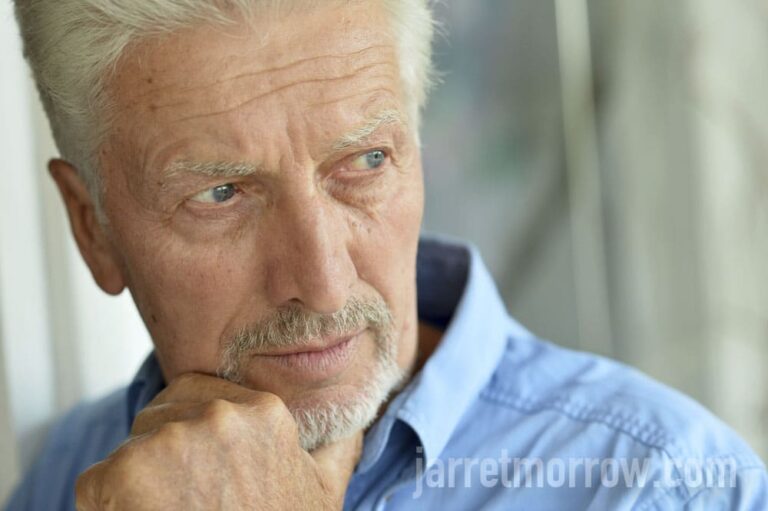 Botox ® vs Hyaluronic Acid Fillers for Men?
To combat these signs of facial aging, there's a range of non-surgical cosmetic procedures available.  As a starting point, clients often start with neuromodulators such as Botox ® and Dysport ® which relax muscles to lessen the appearance of wrinkles.  Neuromodulators are most effective in the upper third of the face though they can be used in other areas such as the chin (orange peel or golf ball appearance), smoker's lines around the lips.
Deeper wrinkles, particularly those in the lower two-thirds of the face can be treated with hyaluronic acid fillers such as Juvederm®, Restylane®, or Revanesse®.  Hyaluronic acid fillers are a type of sugar found in our bodies in our skin and cartilage.
Neuromodulators 
Dermal Fillers
For before and after photos, follow the link.
Contact US for a Free Cosmetic Consult
Dr. Jarret Morrow MD
Serene Radiance Rutherford
Edmonton, AB
780-705-2285