Dr. Jarret Morrow MD has been expertly injecting Dysport™ cosmetic for his clients in South Edmonton since 2014. Like Botox®, Dysport™ also contains a similar neuromodulator (abobotulinumtoxina vs onabotulinumtoxina) which is the active ingredient. Neuromodulator treatments are among the most popular facial anti-aging treatments in North America.
Dr. Morrow is an expert cosmetic physician with over 7 years of experience in facial aesthetic treatments. His aesthetic goal is to provide clients with a soft, natural appearance. He strives to create value for his clients by carefully estimating how many units they need for their treatment without overdoing it or overselling them.
Visit Dr. Morrow today at Serene Radiance Rutherford for a free cosmetic consultation to find out if Dysport™ is right for you.
Contact Us for a Free Dysport™ Consult
Dr. Jarret Morrow MD
Edmonton, AB
780-705-2285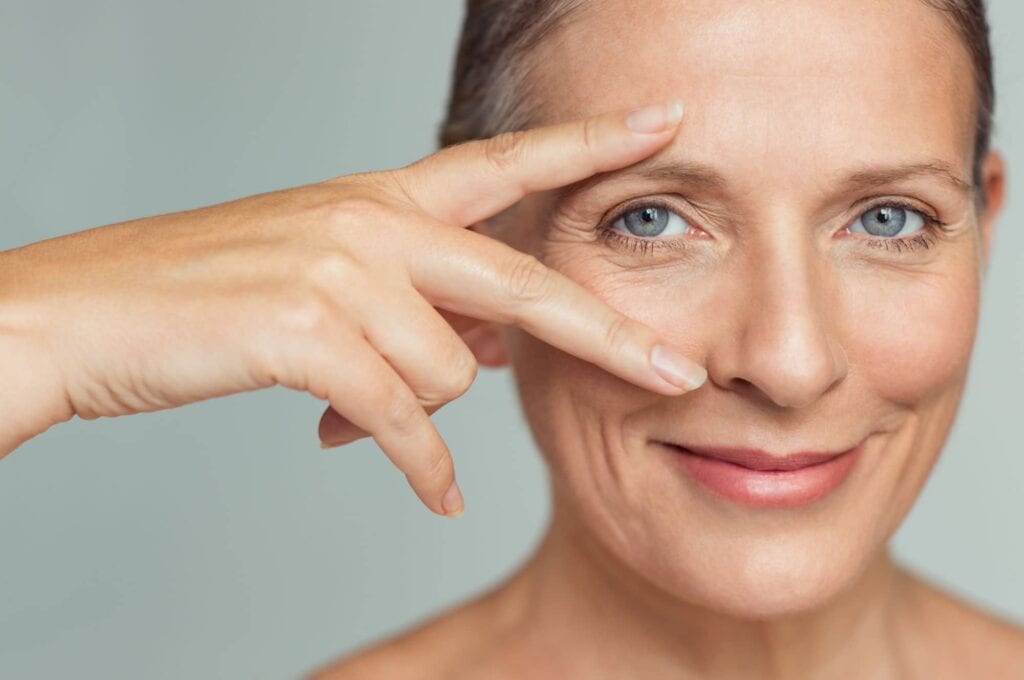 So, What is Dysport™?
Dysport™ is an injectable neuromodulator like Botox® and Xeomin®. It is approved by Health Canada and the FDA to treat dynamic wrinkles that are formed when making facial expressions. Treatment areas include frown lines, horizontal forehead lines, crow's feet, bunny lines (on the lateral nose), gummy smile, enlarged masseter muscles, 'golfball' chin, barcode or lipstick lines (above lips), and mouth frown.
Um, How Does it Work?
Similar to Botox®, Dysport™ also blocks nerve impulses to relax certain muscles. Muscles primarily in the upper third of the face contract and contribute to the formation of dynamic wrinkles.
At Your Treatment Visit
Treatments with Dysport™ our clinic in Edmonton take very little time. You can visit us at your lunch break and be back to work for the afternoon. For injections, we use very tiny needles to minimize discomfort. Applying ice before the procedure is also an option to minimize discomfort.
 Dysport™ Before and After Edmonton
*Actual client of Dr. Morrow. Individual results may vary
What to Expect?
You can notice results in as few as three days although peak results typically take 7-10 days. Overall, results generally last for 3-6 months. 
Why Choose Us?
Dr. Jarret Morrow is an experienced cosmetic physician who has been providing cosmetic injectable services in South Edmonton for the past seven years. He also treats all areas of the face with dermal fillers (specializing in the use of the microcannula technique). In addition, he treats medical concerns including chronic migraines and hyperhidrosis with Botox. Dr. Morrow is a Member of American Mensa and Mensa Canada.
How Much Downtime?
There's very little downtime with cosmetic neuromodulator treatments. Depending on your skin's inherent sensitivity, you may have some mild redness in the injection areas for 20-30 minutes. 
Results?
If you have any questions about Dysport™, Botox® or any form of wrinkle treatment, please don't hesitate to contact our Edmonton office directly at 780-705-2285. We strive to build a relationship with satisfied clients. 
How Much Do Dysport® Treatments Cost in Edmonton?
Your treatment cost will depend on a variety of factors including your age, gender, and the number of treatment areas desired. Our price for Dysport® is $10 per unit. We strive to use only as many units as you actually need.
Contact Us for a Free Dysport Consult
Dr. Jarret Morrow MD
Edmonton, AB
780-705-2285